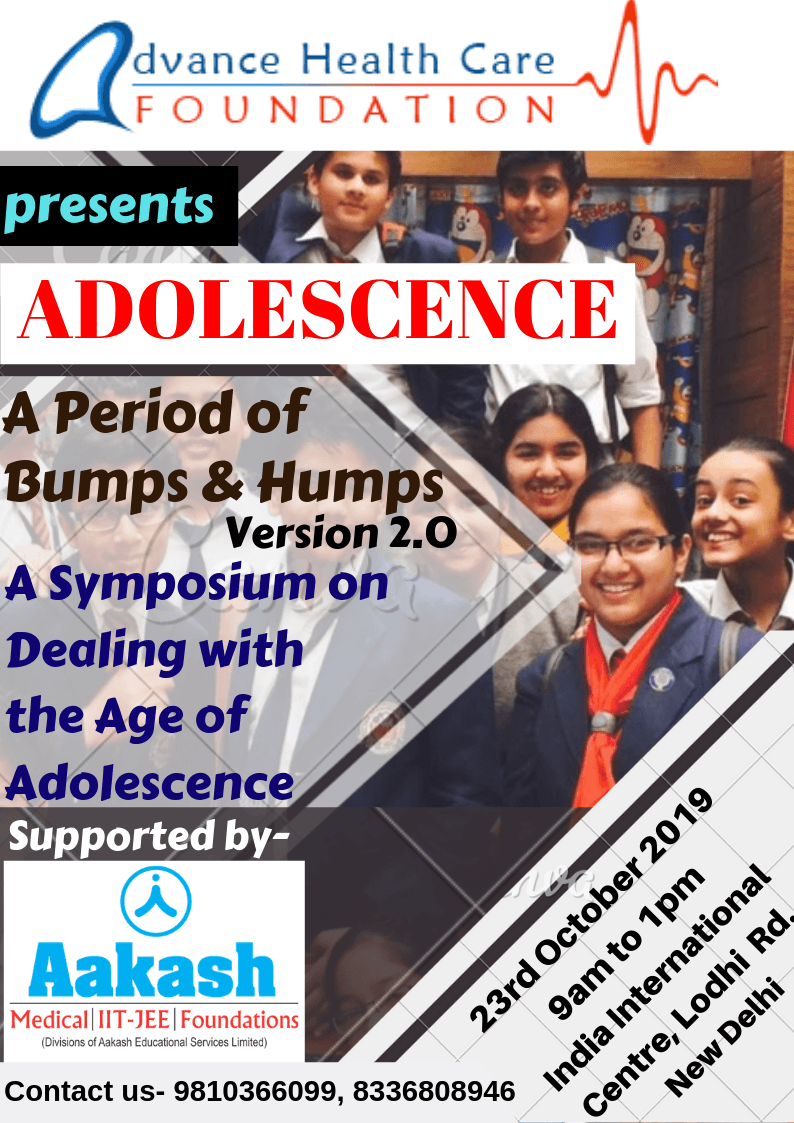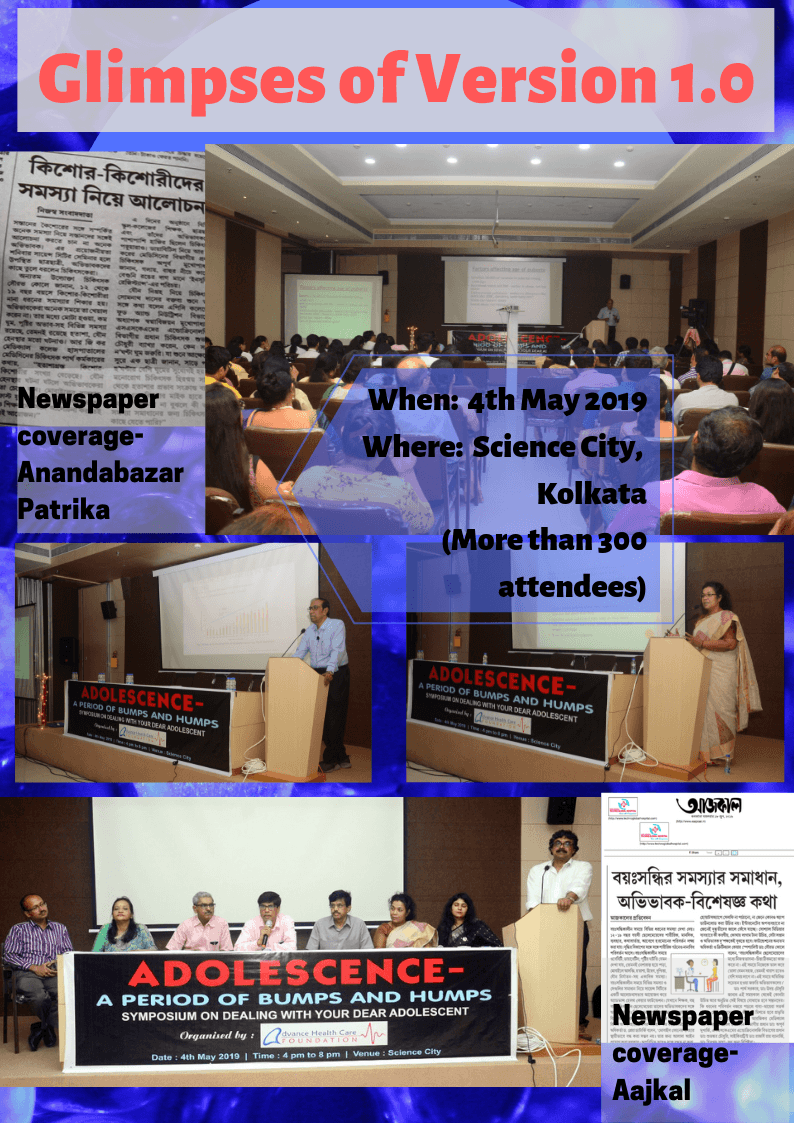 ADOLESCENCE:
A Period of Bumps and Humps
Symposium on dealing with your deal adolescents
An initiative of ADVANCE HEALTH CARE FOUNDATION
Dated: 23rd october, 2019
Venue: India International Centre,Lodhi Rd, New Delhi
WHAT IS THE SYMPOSIUM ABOUT?
We define adolescence as the period following the onset of puberty during which a young person develops from a child into an adult. To be more exact- the age group around 11 to 19 years, somewhere between being an adult and a child, or as many often call it- 'The Troubled Years'. And although conventional medical science does not refer to this age group as a separate entity, with changing times, the emergence of a certain pattern of health problems characteristically involving this age group in present times, has led us to reconsider the matter, and review the situation in a new light
Adolescence is considered as a the most crucial time in a person's life, not only because of the physical changes one goes through, but also their impressionability and vulnerability during this time. Adolescents find themselves going through several such changes: physical, mental, emotional, hormonal- they may start to be overly conscious of themselves and their bodies, and often develop a curiosity to try new things. Quite naturally, the problems associated with this age group (particularly between ages of 12-19years) are varied, ranging from nutritional (obesity, diabetes, nutritional deficiencies, etc) to psychological (addiction, depression, anxiety, etc) and so much more.
The Symposium was arranged such that the adolescents can attend it along with their adult guardians, to allow open discussion on sensitive topics that might otherwise be avoided from fear or shame. We wished to bring to light the fact that a vast majority of these problems can be tackled by discussing more about them and removing inhibitions. This we intended to do through panel discussions with doctors and other experts who are pioneers in various fields concerning adolescents, apart from special sessions conducted by eminent doctors on essential topics we should be aware of, while dealing with adolescents, the age of both discovery and disorientation.
The main Objective of this symposium was to adopt a new approach towards tackling with the problems of the adolescents, in order to ensure that they grow up to be responsible citizens in the future.
Science city 4th may 2019
---